The La Carte (August 3)
May the Our god of love and peace be together with you today.
There' s just a little collection of Kindle offers for the collectors to sort through today.
(Yesterday on the blog: An image of Perfect Rest)
In the Pursuit of Achieve
This is an excellent meditation on the quest for " reach. " Give it a look over and you' ll see what this means.
The objective of Sunday is the Re-evangelization of the People of God
Jared Wilson shows how Sunday is all about evangelism, or could it be re-evangelism?
Power + Empathy = Comfort
Erik Raymond asks you to " imagine if The almighty were loving however, not all-powerful. While his heart would be curved towards us, his help wouldn't make certain. There's no real comfort in this. On the other hand, imagine a The almighty who is sovereign although not loving? This isn't far better. Power without the participating in love to direct it provides little consolation. "
Psalm 103: Everlasting, Working Love Toward People who Fear the Lord
Ryan Higginbottom takes a helpful small look at Psalm 103 and offers some app.
The right way to Embrace a Lifestyle of Plain Things
Kendra Dahl: " Many days, I resent the plain points. I long for adventure and meaning, and I'm certain those activities aren't found right here, in my ordinary workweek. I start to really feel a little frantic, asking yourself what I'm doing with this life Lord has entrusted in my opinion. I wonder how I actually ended up here, and it is this really where I'm meant to be? We grasp for opportunities while restlessness lingers beneath the surface. I'm certain I'm in between, always ready for the next matter. "
Shepherding is a " Two Way" Street
It is very important acknowledge that inside the local church shepherding is a kind of two-way street.
When You are Falsely Accused
Blake Long: " What is your gut response when you are falsely falsely accused of something? Do you remain silent or do you attempt to defend yourself? Do you maintain quiet or eyelash out in rage because your name has been tossed through the dirt? "
Conservatives Are Letting Big Tech Earn
Samuel James has some good thoughts about technology. " The particular internet's omnipresence within modern life is not politically or morally natural. As we spend more and much more time entranced simply by infinite scroll and chasing hyperlinks, we all become conditioned toward instant gratification, simplistic and Tweetable interpretations of reality, plus obliviousness regarding anything at all outside the present . "
Flashback: The Utter Devastation of Sin
Sin isn't here for a point in time and then gone. No, sin is so bad that it leaves its lingering scent behind.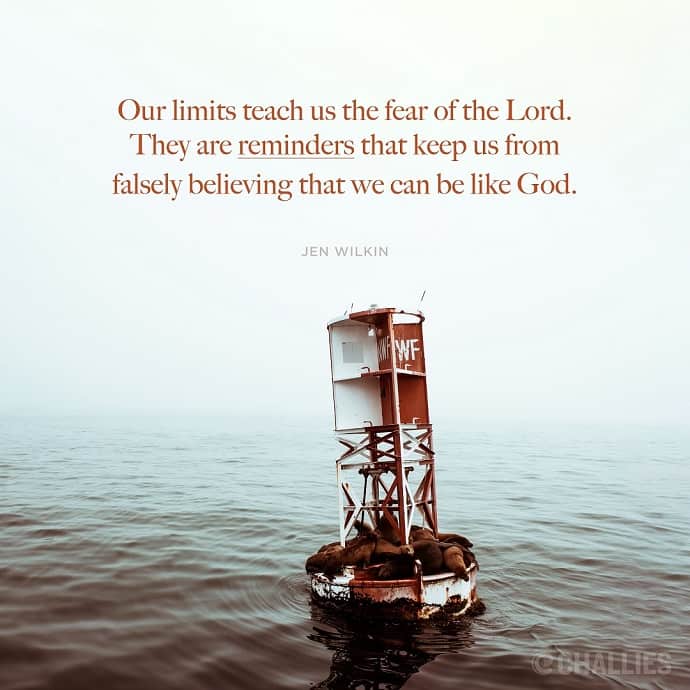 Our limits teach us the fear of the Lord. They are reminders that keep us from inaccurately believing that we could be like God. —Jen Wilkin