Free Stuff Fridays (Multnomah Publishing)

This week's Totally free Stuff Friday is sponsored by WaterBrook & Multnomah. These are offering a BOGO offer for Gospelbound by Collin Hansen and Sarah Zylstra.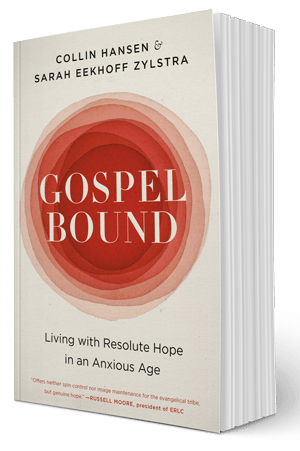 For every copy associated with Gospelbound you purchase through any retailer, Multnomah Books will suit it and send an additional free duplicate. Buy one get one. Purchase 10 get 10 and so on.
Learn more about the offer at www.WMBooks.com/gospelboundbogo
A profound exploration of how to hold on to wish when our predetermined faith collides having a changing culture, through two respected Alfredia storytellers and believed leaders.
As the stresses of health warnings, economic turmoil, plus partisan politics always rise, the influence of gospel-focused Christian believers seems to be waning. In the public square plus popular opinion, we have been losing our voice right when it is needed most pertaining to Christ's glory as well as the common good. But there's another story unfolding too—if you understand where to look.
In Gospelbound , Collin Hansen and Sarah Eekhoff Zylstra counter these growing fears having a robust message associated with resolute hope for anybody hungry for good news.
Join them in discovering profound stories of Christians who are silently changing the world in the name of Jesus—from the wild world of electronic media to the tales of ancient saints and unsung contemporary activists on the frontiers of justice plus mercy.
Discover how, in these darkish times, the light of Jesus shines also brighter. You haven't heard the whole story. And that's good news.