Once you Can't See God Working
Like a former co-host associated with The particular View and Fox and Friends , Elisabeth Hasselbeck has sat in the cusp of unparalleled moments through over a decade of working with the daily information cycles. From this function, Elisabeth intimately sees that in shaking instances, it can be easy to start to think God is hard to find, or wonder if He hears our own cries to Him at all. Her resolve to put faith over fearfulness sparked a creative method she and her family can keep in mind what is real plus true even when it seems as though God isn't working. It's a joy to welcome Elisabeth towards the porch today…
guest post simply by Elisabeth Hasselbeck
The s mom and dad, we want our children to pray with confidence about both the big and the small things. That nothing is impossible with regard to God, and that He is never too occupied with big items to hear their small requests.
We want them to think that God hears their voices all the time. But also for us as grown ups, it can be hard to believe in Him in the waiting around.
" Sometimes be concerned creeps into our prayers. Things seem a bit quiet upon God's end, and start to wonder, ' Does God actually hear me? ' And our kids question the same. "
Sometimes worry creeps straight into our prayers. Matters seem a bit peaceful on God's end, and we start to question, "Does God in fact hear me? " And our kids wonder exactly the same.
My husband Tim and I desired to assure our kids that they didn't need to be afraid to share the disappointment in their hearts using the God who loves them dearly. We wanted to create a safe place where all of us could be honest about what is weighing us down with anxiety or even fear, a place to speak about what it means to depend on God, a place exactly where we get real—really real—about what's going on in our hearts.
Our family had been praying for two dear friends—little children—who were battling cancer needed a miracle. All of us held onto hope. We prayed for families. We interceded, and faced heartbreak alongside many who have had asked for their own lives to be way longer here with us on earth.
Had our whines to God for their healing gone unheard? Did God not hear us? And when He heard us why would that prayer not be responded?
Our children needed to be reminded of the power of faith, and you know what – we required it too. Plus they needed to find that we required it.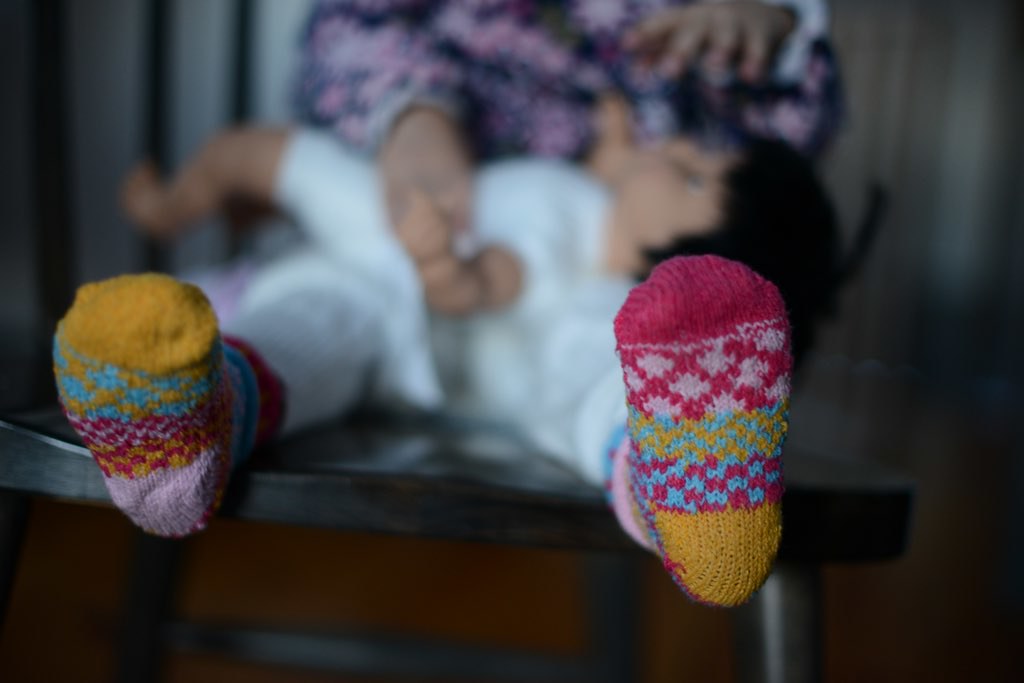 How could we ever explain that will God is hearing us, that He is definitely working… even when this looks like our prayers have gone unanswered?
I prayed. And bought some color. Chalkboard paint.
And one day time, I boldly coated a wall in our home into a chalkboard. Then I called my children in and given them each a piece of chalk.
"Do you see the particular wall? " We asked.
"Yes, Mom, " they all answered.
Then I flipped the lights away, and the room proceeded to go dark. "Do you observe it now? "
This time the answer was no .
"Is the wall nevertheless there? " I actually asked.
"Yes. "
"So even though you can't see the wall, you trust it is still there? Which wall is doing it job to hold the roof up, right? "
Another yes.
We hold some chalk tight in my hand and think and think and believe and stand, with that piece of chalk I actually write with all our heart with all my might … everything keeps me up at night.
I switched on the light, and we had taken our chalk and began writing our prayers on that wall. Together we wrote the worries in our head, the hopes and fears in our hearts, and the praying that have gone seemingly unanswered. Doing this as a family became precious in more ways than 1.
Even as we wrote, we grew to become more connected, since we were all holding something in. "Wow, you have those concerns too?! " All of us felt drawn close to one another, safe plus comforted, as we recognized we did not have to carry the load of concerns or short-term disappointment alone.
Soon after all of us wrote our prayers, I called everybody back to the wall structure and turned out the particular lights again. "Even when the lights are off, " I reminded them, "our chalkboard wall plus our prayers continue to be there. The darkness does not cause them to disappear, it just makes them harder to find out.
" We have come to treasure plea as an adventure that will brings our family collectively, points to the hope we have in Christ, and candidly demonstrates even grownups are waiting on Our god for answers. "
"So let's shine the flashlight on exactly where we have seen Lord work, " I continued, "and whenever you get to one of your prayers that still seems dark and unanswered, we will be honest – really honest – and shut the particular flashlight off. We'll temporarily stop and admit that people don't see exactly what God is doing, however we trust that He is good and focusing on it. "
Even as we reviewed our prayers, the truth of each situation quickly became apparent.
Things are changing, hopes are now being realized. Torch on. God is listening. A lot of blessings that were worthy of noting, and realizing, and celebrating as well!
Praying yet unanswered, absolutely nothing seems to happening. Flashlight off. God is still there, and listening… we only need not seen the solution … yet.
Since all of us started this plea experience together, large times of uncertainness have marked our lives. Yet we've had the opportunity to come together being a family in plea rather than deal with these items alone. This safe area, with its permission to be real, has become a gift.
And guess exactly who the gift is addressed to?
The mom and dad who could know exactly how in order to pray for their kids.
" I'm understanding that depending on The almighty as we wait in the dark of unanswered prayer is an exercise within trusting His better plan. "
A brother and cousin who could see that their sibling had a hope too.
And a child who also saw that actually grownups need to rely upon the waiting.
This chalkboard wall full of prayers regularly reminds us that we all are working on trusting Our god. We've come to treasure prayer as an adventure that will brings our family jointly, points to the hope we have in Christ, and candidly implies that even grownups are waiting on The almighty for answers.
Whenever your prayers seem to move unanswered, or even unnoticed by God, it is easy to feel dropped in the dark. Is He there? Does He hear this prayer?
I'm learning that will depending on God as we wait in the dark of unanswered prayer is definitely an exercise in relying His greater strategy. Exactly like our flashlight exercise, we can admit that we don't see what God is doing, yet we trust that He is good and He is working all things with each other for our good as well.
Sometimes we all see God's yes and other times we all don't. But simply because it has not occurred doesn't mean it won't.
We can become honest about the unanswered prayers and understand our need for God's provision. And in the days of waiting, we are able to declare that, during the dark, He or she is working. We can move through uncertain times with a certain God. This is hope in the dark.
" We are able to move through uncertain periods with a certain God. This is hope at nighttime. "
Even when its dark and dim and when we cannot see, let us choose to place the trust in God, He's close to you and me.
None of all of us imagined what this past year would hold, yet we know who holds each day.
This flashlight night adventure in trust gave us a means, before the pandemic, to be real about relying God, and what it needs.
While we can not fully anticipate what lies ahead, Our god invites us to give our hopes plus fears to Your pet, and to share honestly with those we love the process of relying.
Even when we cannot yet see or understand how He is at work, we can find a present in the waiting, with each other.
In the girl first picture guide, Daytime Emmy award winner, New York Times bestselling author and mom of three Elisabeth Hasselbeck reminds all of us that little hearts can be anxious too–and that God is always listening to their prayers.

Flashlight Night: An Experience in Trusting God invites kids – and parents – on an adventure in trust; giving them a spot to share their worries and prayers in the brave, fun way. Grab some chalk, a flashlight, and provide your worries up to God…who never changes, is definitely there, and hears ALL of your hopes, concerns, and wishes. Flashlight Night is narrated by a boy in whose parents have used chalkboard paint to create a walls where he and his brothers and sisters can write out all of their fears, cares, plus concerns: Will I learn to whack a bubble? Connect my shoes? Stay out of trouble? Become the friend they choose?

The child shares the wall with a friend, who else records her own praying. Later, they visit the chalkboard wall at night with a flashlight. His mom shines the light on a few prayers and transforms it off quite often, pointing out that their prayers (and the children' ersus faith) are still presently there, even in the dark, and that God listens to every request.
[ Our humble thanks to Waterbrook for their partnership in today's devotion ]