UPS Trains Over 130,000 Delivery Drivers to Spot Signs of Human Trafficking
This year, we've seen society collectively respond to the threat of coronavirus. Seeing how important community-wide action is in responding to this challenge can shed some light on how a similar response is needed for other large-scale problems that are less visible, yet equally, impact everyone.
What are we talking about here? Ask Danelle McCusker Rees, Human Resources President for UPS's domestic operations. Her statement on recent action UPS has taken on one issue—sex trafficking—shows how some issues go beyond employees. "It's truly about our community," she said.
And when an issue is about a community, it's going to take the entire community to tackle it.

UPS makes a dent in the fight against sex trafficking
At the end of January, UPS announced that it would begin training its delivery drivers to detect signs of sex trafficking. This policy would extend to both neighborhood and freight drivers, reaching a total of more than 130,000 drivers and supervisors nationwide. Cool, right?
This started back in 2016, when UPS teamed up with Truckers Against Trafficking (TAT), an organization that assists law enforcement by training transportation professionals to recognize and report signs of sex trafficking.
To date, TAT has trained almost half a million professionals, and UPS is just one company that is benefitting from the training programs available.
Related: Eyes Of The Highway: How "Truckers Against Trafficking" Fights Exploitation, Saves Lives
And seeing as COVID-19 shutdowns have worsened the existing issues of human trafficking, this training couldn't have come at a better time.
How can drivers be part of the change?
These efforts show how community-wide action really can have an impact. It has transformed a transportation company's daily business into a targeted tool for change.
According to anti-human trafficking organization Polaris, truck and rest stops, and highway motels can often be hubs for human trafficking; for traffickers, they mean convenient access to many transient buyers, and, as they are typically in secluded locations, imply little risk in losing track of their victims. Trucking companies and drivers are on the "frontlines of this global epidemic," according to American Trucker, and can do a lot to help if they are trained.
Related: Lyft Drivers And Delta Airlines Personnel Are Now Trained To Spot Human Trafficking
The training drivers like those from UPS receive help them detect red flags when identifying victims of this $150 billion business. Markings like tattoos (which can indicate trafficker branding), or hints of abuse or drug addiction can be signs of human trafficking. Trained drivers know to take notes on specifics: vehicle color, time, exact location—and notify the National Human Trafficking Hotline.
Over the last decade, almost 2,000 calls to the Hotline have been from callers specifically identifying as drivers. However, that's only about 1% of calls the Hotline has received in a similar time period, which means there's a lot of work yet to be done.

Implementation across borders and industries
Legislators are working to have programs like those TAT offers be required as part of all entry-level or commercial driving certifications. TAT programs are currently implemented in twelve states' certification processes, and being considered in others', as the value of the trucking industry in combating human trafficking is increasingly recognized.
Related: Meet The Researchers Developing Apps To Educate People About Sex Trafficking
But thankfully, the trucking industry isn't the only one making changes in a community effort.
Hotel and motel chains, also hubs for human trafficking crimes, are making changes to make their contribution. Last year, Marriott International hit a milestone: it successfully trained 500,000 hotel workers across almost 7,000 hotels to recognize the signs of sex trafficking in just two years. They have been taught to detect warning signs of trafficking which can look different from what appears in the trucking industry—guests with, "minimal luggage…that seem disoriented…and guests who insist on little or no housekeeping."
Related: Hotels, Motels, And Transit: How Workers In These Industries Are Cracking Down On Sex Trafficking
Polaris states that it is a, "popular misconception," to believe trafficking can only occur in sketchy motels. It's as likely to occur in mainstream hotel chains. Other hotels like Wyndham group and Hilton have also made efforts to combat human trafficking,

What's all this got to do with porn?
The challenge to fight against trafficking is daily. It's great large companies like UPS are making key efforts, but what can we as individuals do? After all, these large-scale problems require the help of everyone.
The first step is awareness. It's challenging to defeat an enemy you don't know. And one of the less commonly known aspects of the human trafficking problem is its relationship to porn.
Related: How To Report Human Trafficking When You See Something Suspicious
People tend to picture these industries as separate spheres, when in fact the reality looks more like a Venn Diagram. There's more overlap than is commonly known, and some of the most basic ways they are connected are these: Reports have shown that in many countries, those who were sold for sex have had pornography made of them while they were sexually exploited in almost 50% of cases.
What's more? Victims of sex trafficking are often groomed for abuse using pornography. They are "taught" what they are expected to perform, usually at the request of the buyer who comes with expectations, also from porn.
Related: How Airbnb's Relaxed Policies Might Allow For Trafficking On Hosts' Properties
Porn warps potential sex buyers' expectations and creates unhealthy ideas about women and sex. A Call to Men, a violence prevention organization and leader on teaching about healthy manhood, says, "The driving force behind the human trafficking industry is men…and there's a real necessity to change the way men view women…porn plays a big role in shaping the minds of young men."

This brings us to the next way porn fuels trafficking: porn can fuel the demand for sex trafficking. Often, those seeking sex want to act out what they've seen on screen. Even consumers who don't seek out sex drive the demand in real life of what's on screen.
When it comes to issues like sex trafficking, the challenge is often more complex than meets the eye. Unexpected industries, like porn, can actually factor in as an important player. Likewise, when it comes to the solution, we have to consider all the actors involved. Companies that are seemingly completely unrelated to the problem now become part of the solution.
As individuals, we can do the same. Let's be part of the solution, and refuse to click.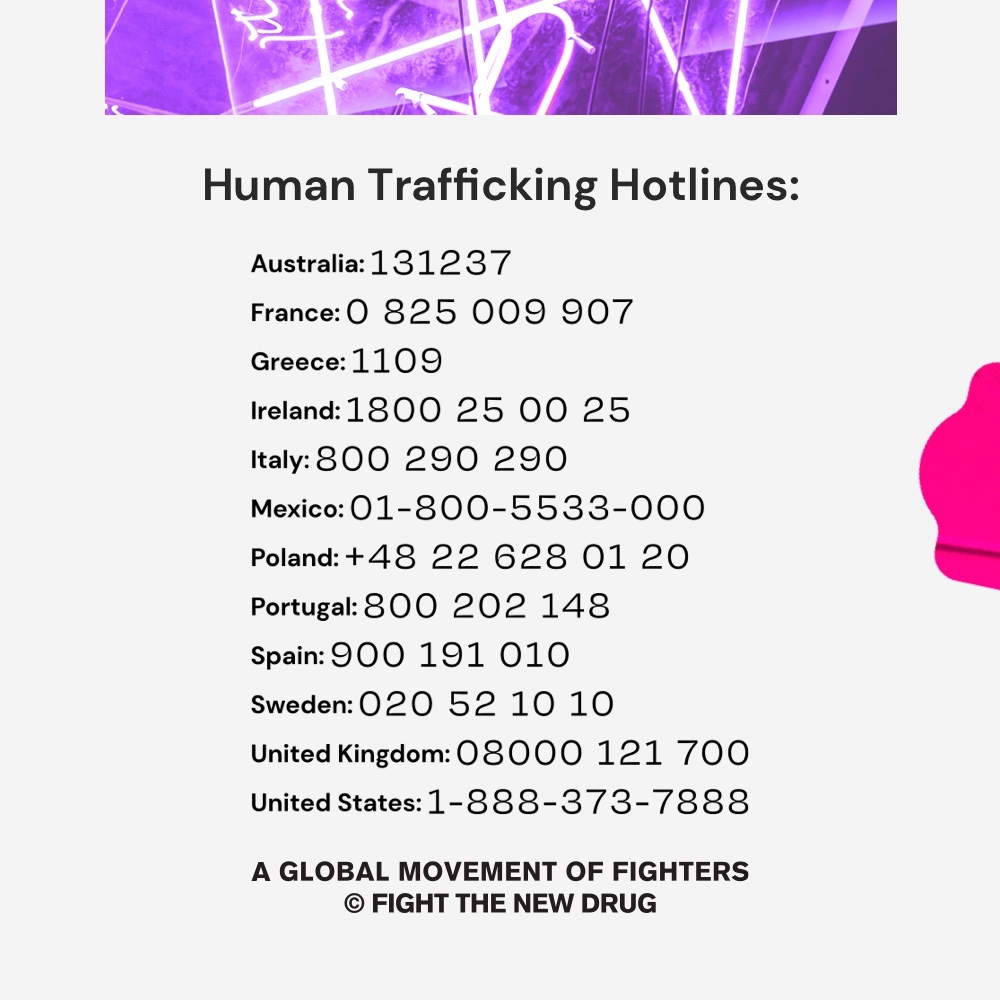 The post UPS Trains Over 130,000 Delivery Drivers to Spot Signs of Human Trafficking appeared first on Fight the New Drug.